What Our Customers Are Saying
I'm in love with this kids Denali coat
This product is going on 2 years strong and he's still able to fit it comfortably. They quality is top tier like no other. Jordan Craig is not just a brand for my household it's a lifestyle!
Shiray C. ✔ Verified Customer
I absolutely love tot !!! I ordered 1 first not knowing what it was gonna be like. I ended up ordering two more! The quality and the shipping time is great!! I 100% percent recommend. My daughter got soo many looks and compliments!
Sasha, ✔ Verified Customer
I ordered coats for my family and we all love them. Very good quality and I love the price point. All in all— I feel like I made a great purchase and I will be returning to buy more!
Karen B., ✔ Verified Customer
Kids Denali Shearling Coat by JC
Let me tell you to whoever reading this. The shearling coats by Jordan Craig is worth it! I got three already and I'm getting one for my sons too. This coat had my daughter looking like the Migos in they rap video w the fur on it. Everybody keep stopping us w this coat everywhere we step . I'm getting more thx Jordan Craig fr Kshoya pics coming soon"
Kashoya, ✔ Verified Customer
WHY YOU'LL LOVE THE SHEARLING DENALI JACKET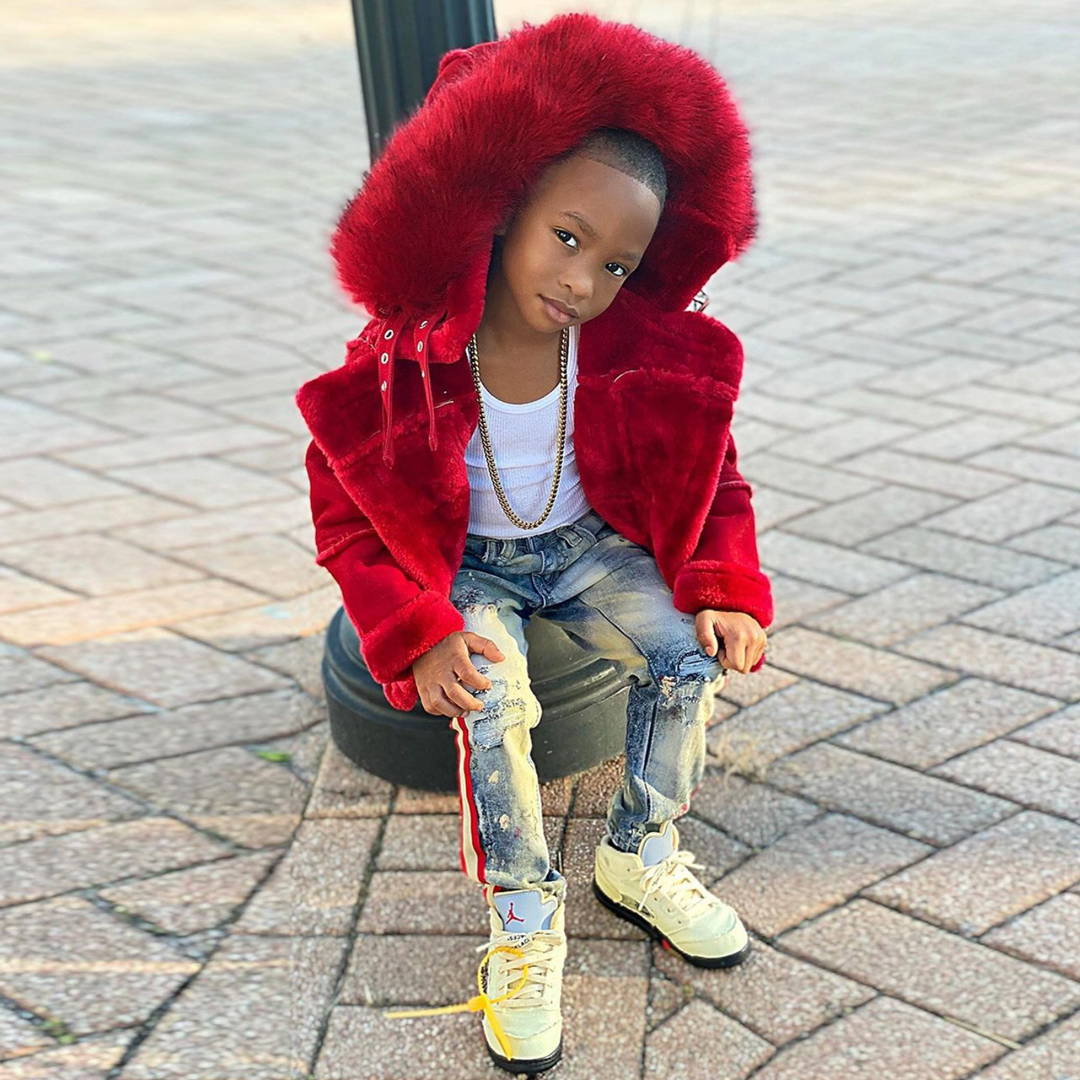 The undefeated champ of cold weather is back. The Denali is designed to defeat cold every time.
Investing in a Denali is a solid choice. From its classic design to cozy fit and lasting durability it will keep your kid warm for winters to come.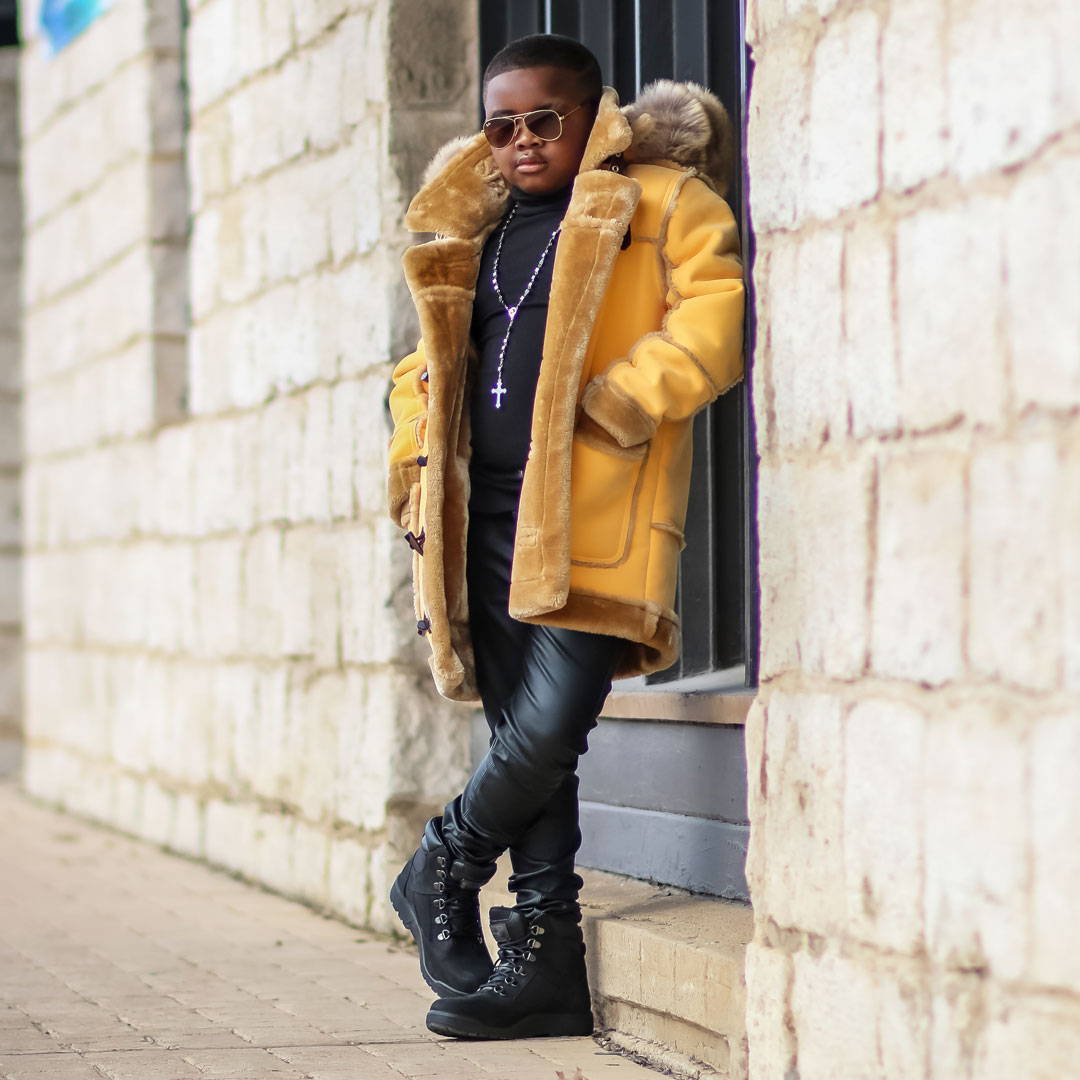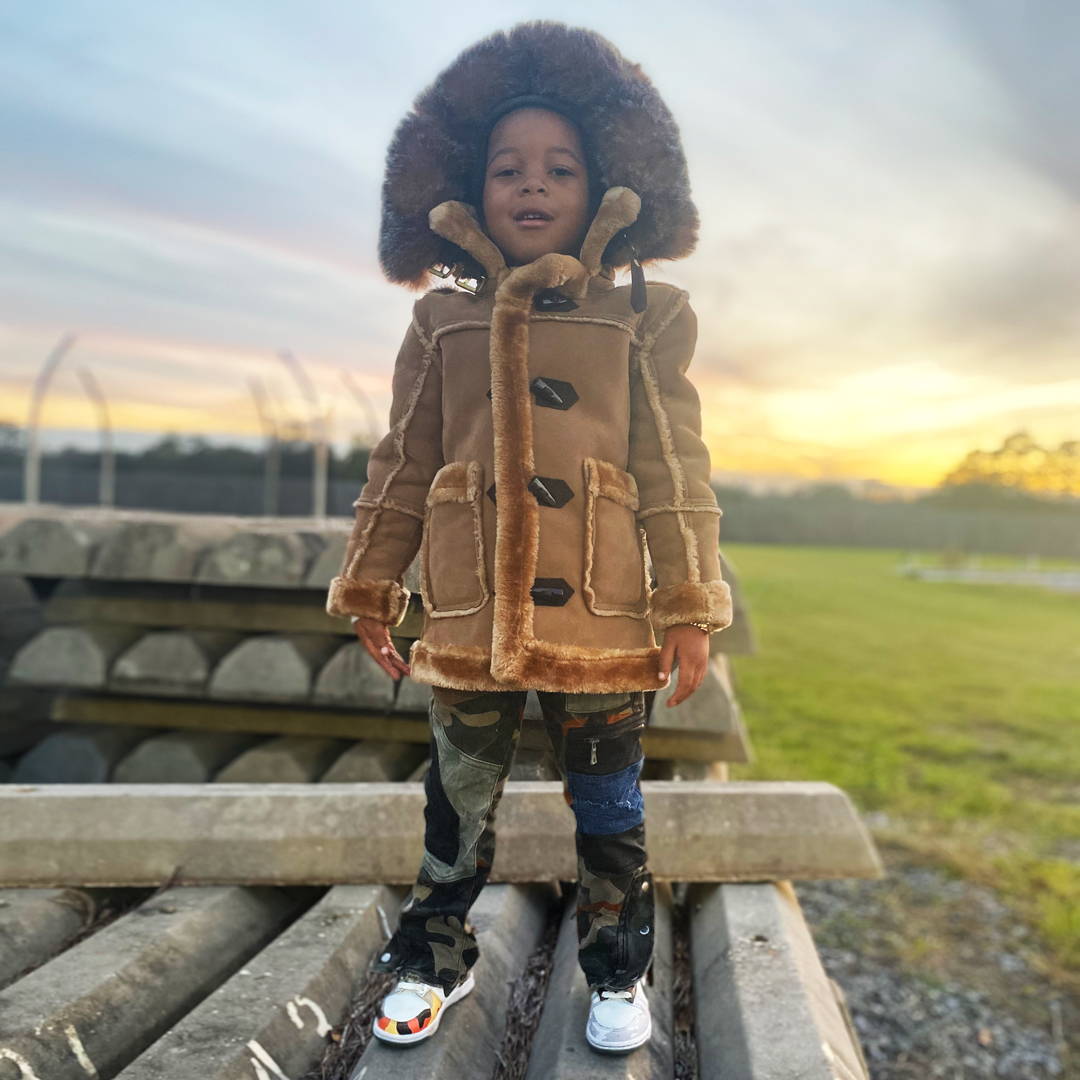 According to Vogue.com shearling jackets like the Denali stand out from the crowd and are never not on trend.
The Denali comes in multiple colors so it's easy for you to pick the right one for you and your personality.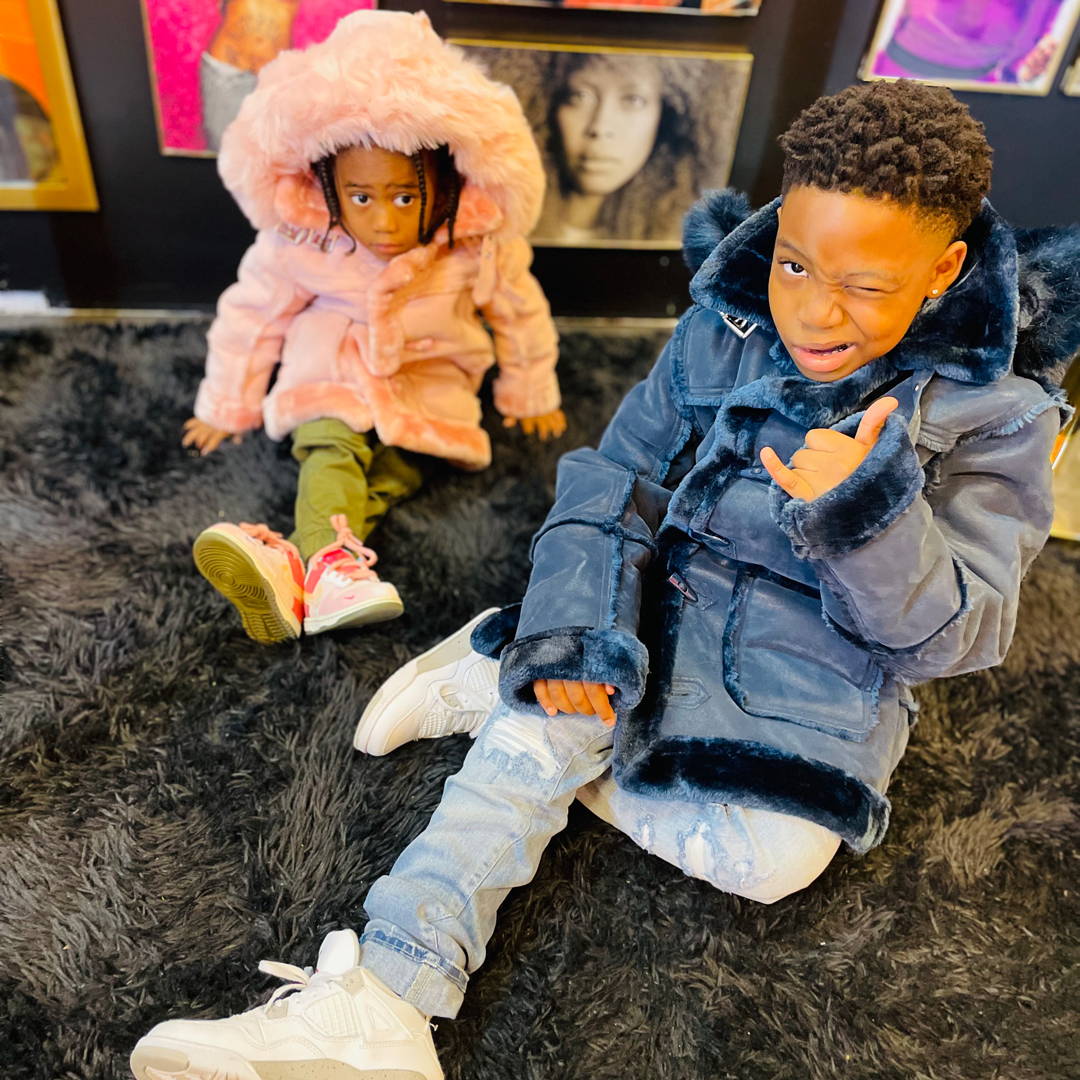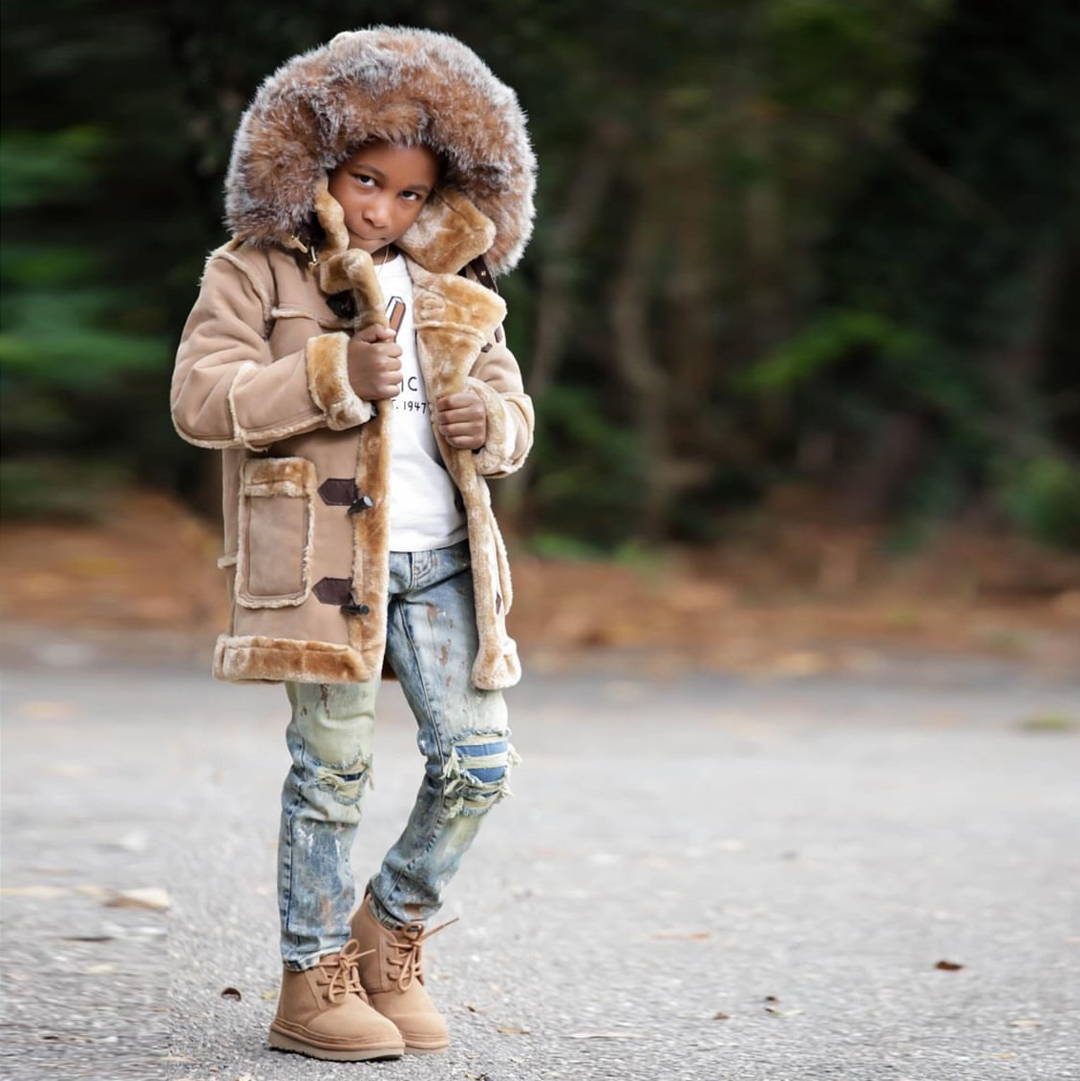 Over 25,000 satisfied customers have spoken through their reviews, all praising the jacket. The Denali equals satisfaction.
Celebrities' kids who wear
Jordan Craig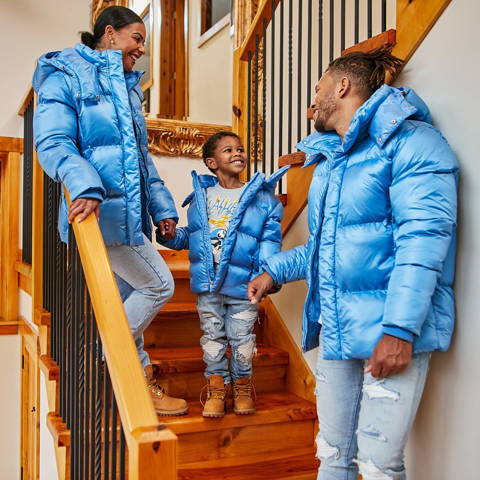 Money Prince
(Floyd Mayweather's nephew)